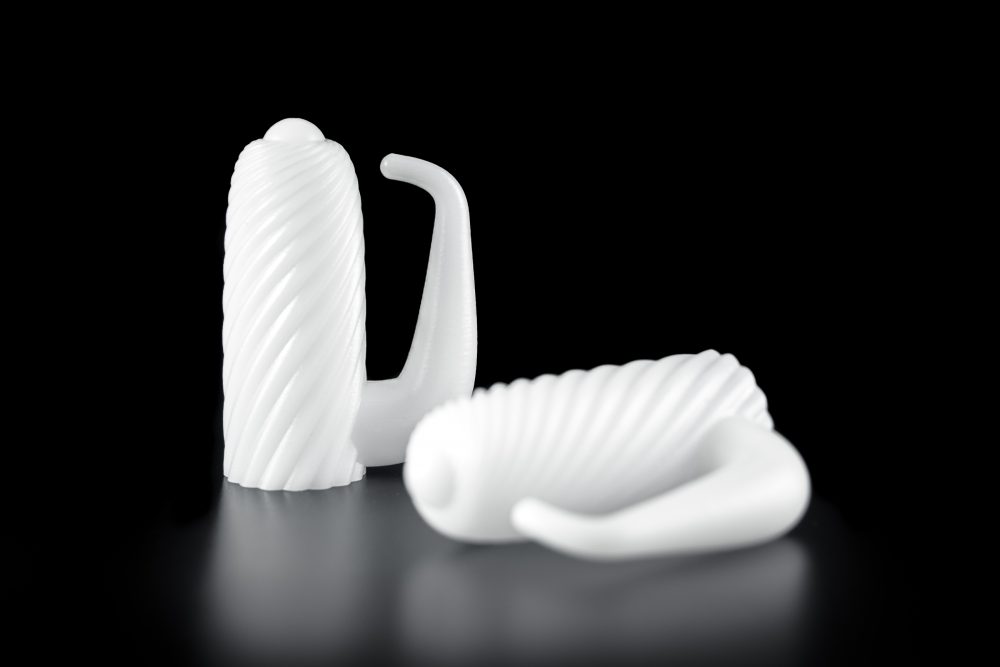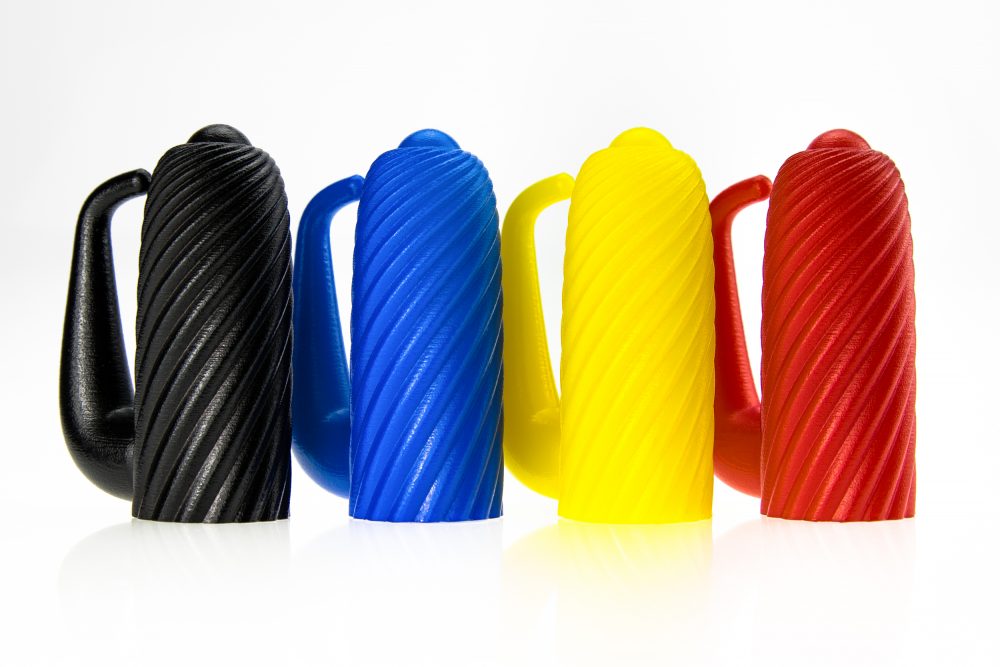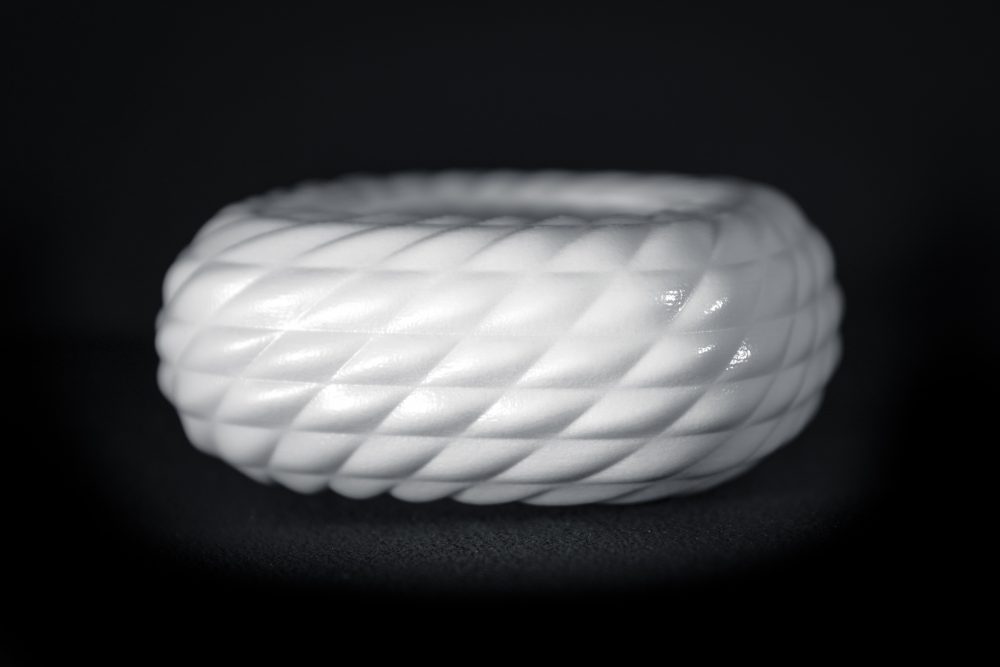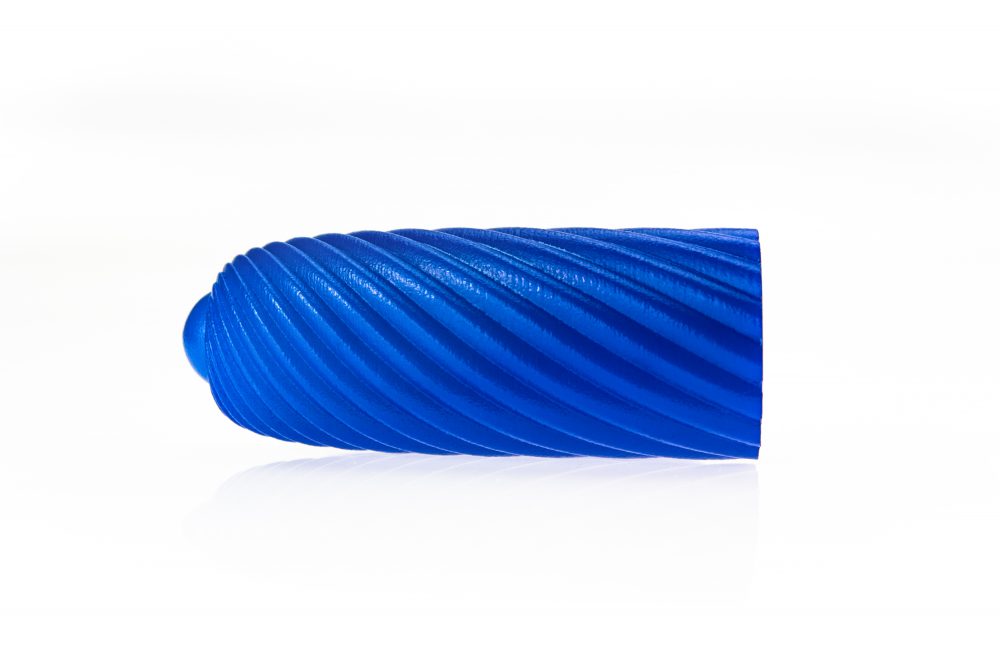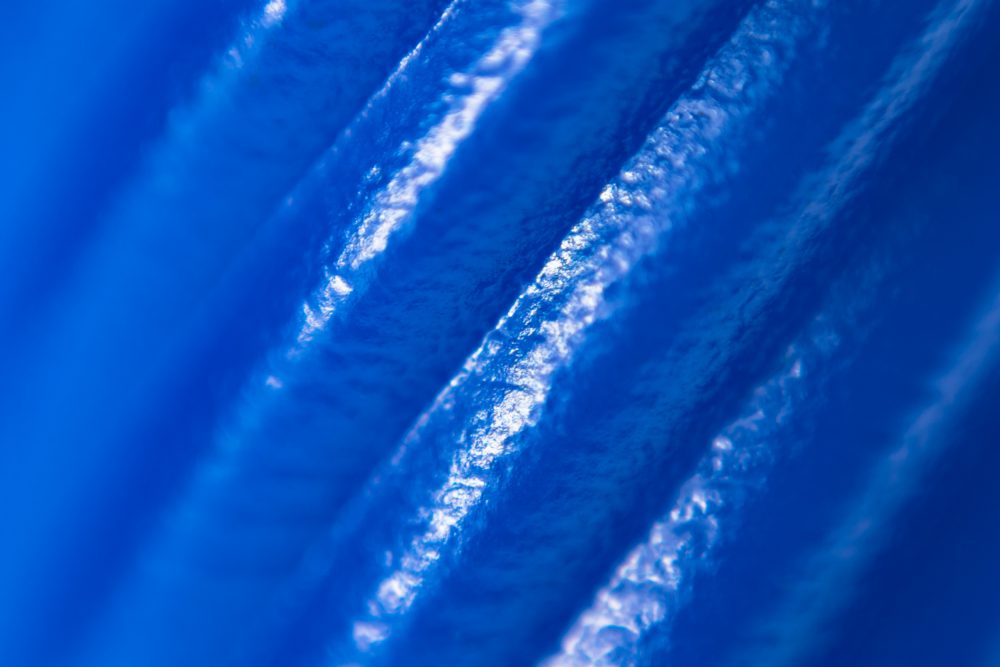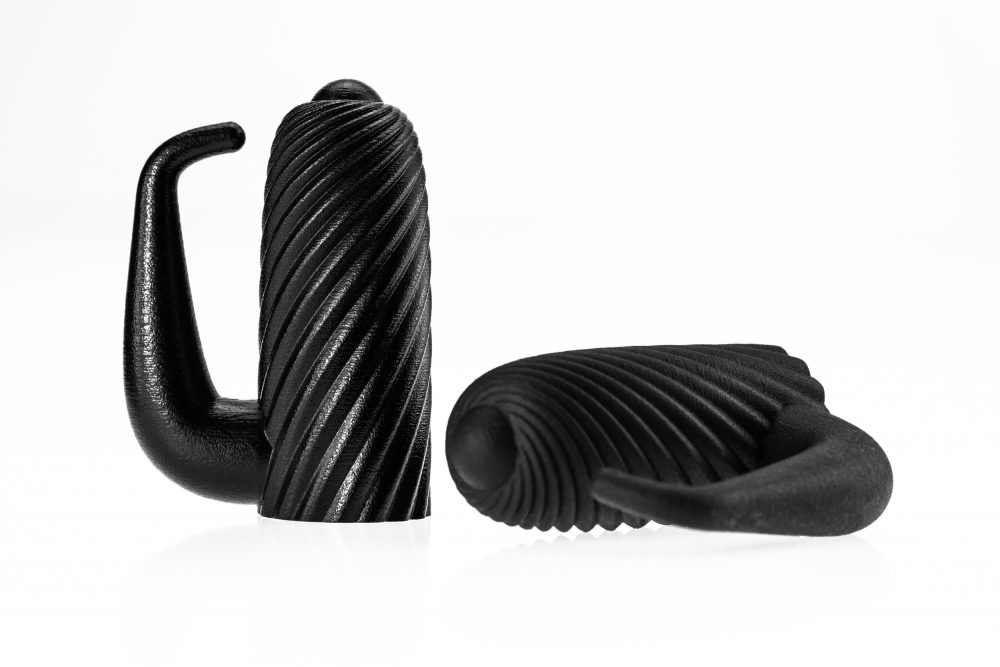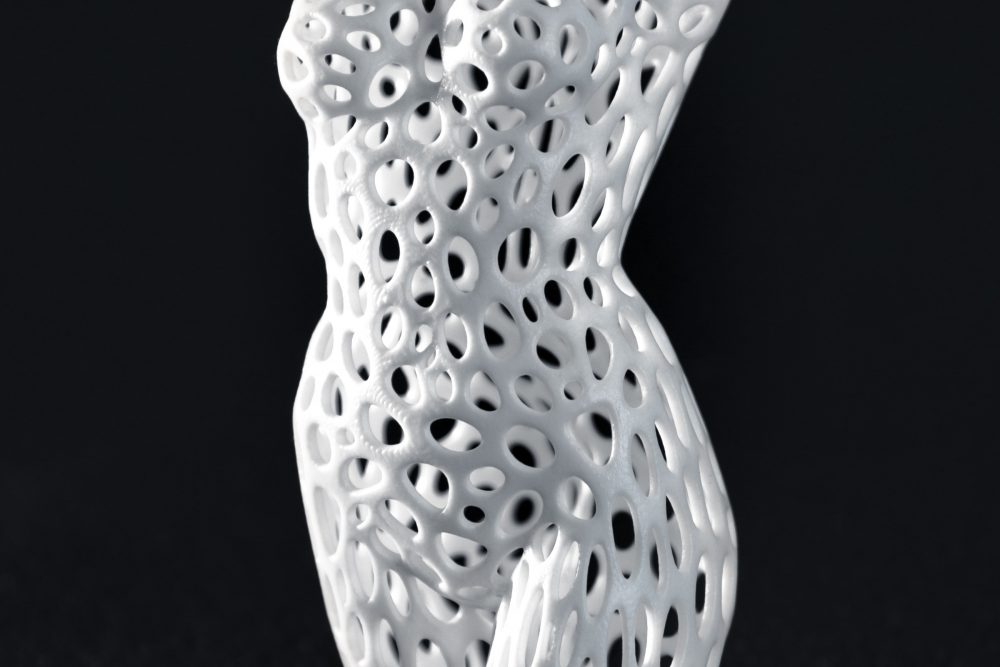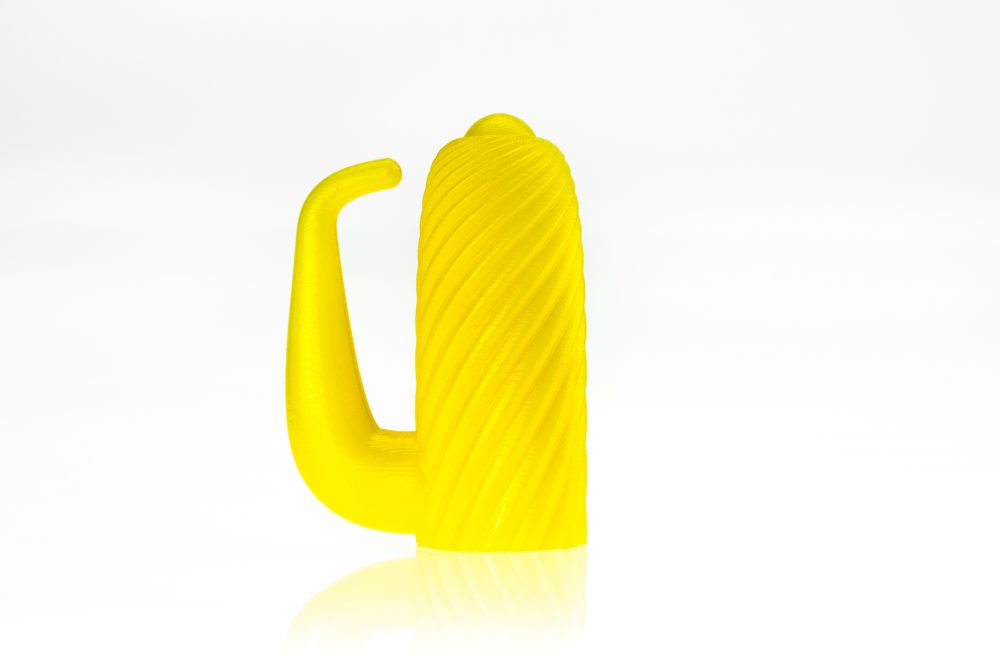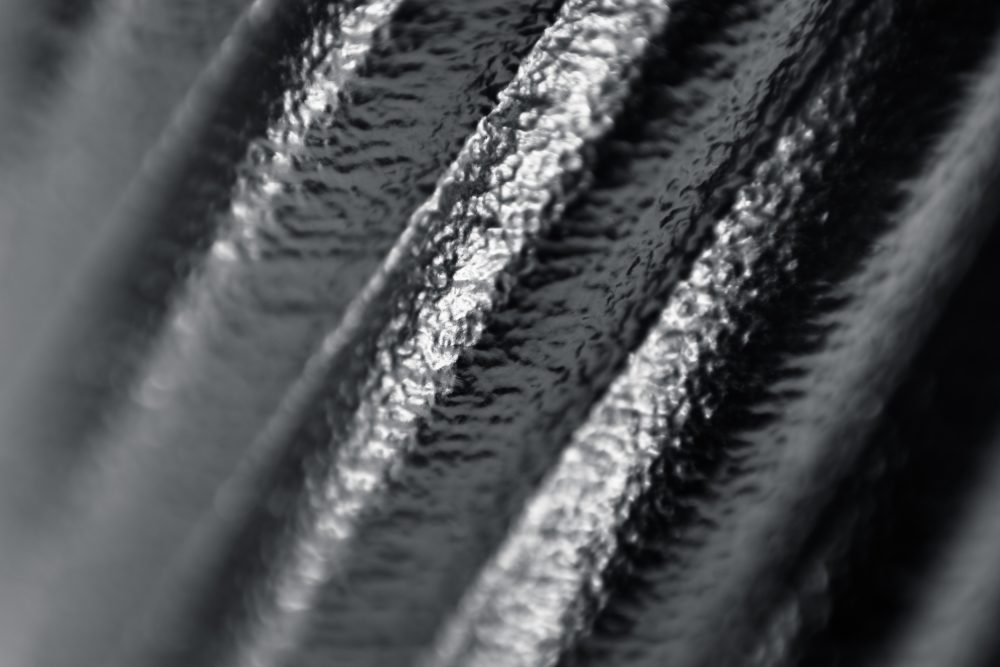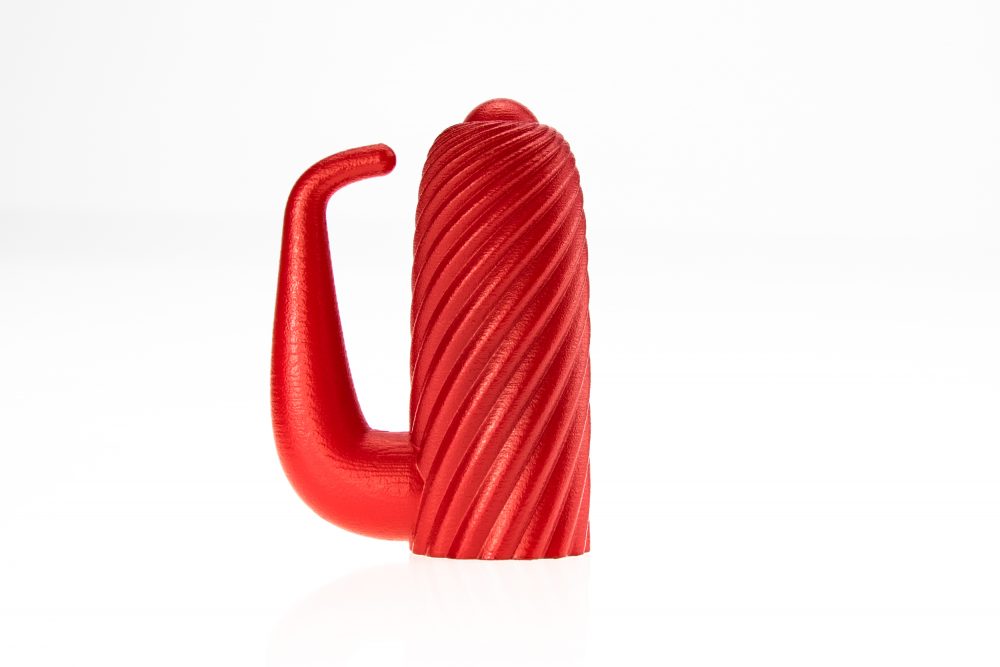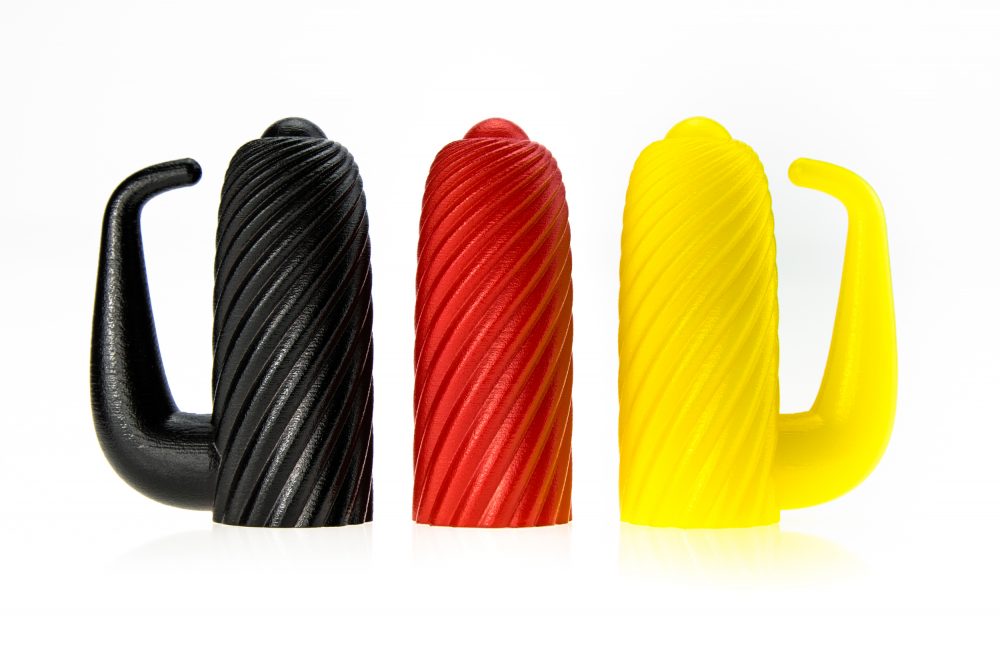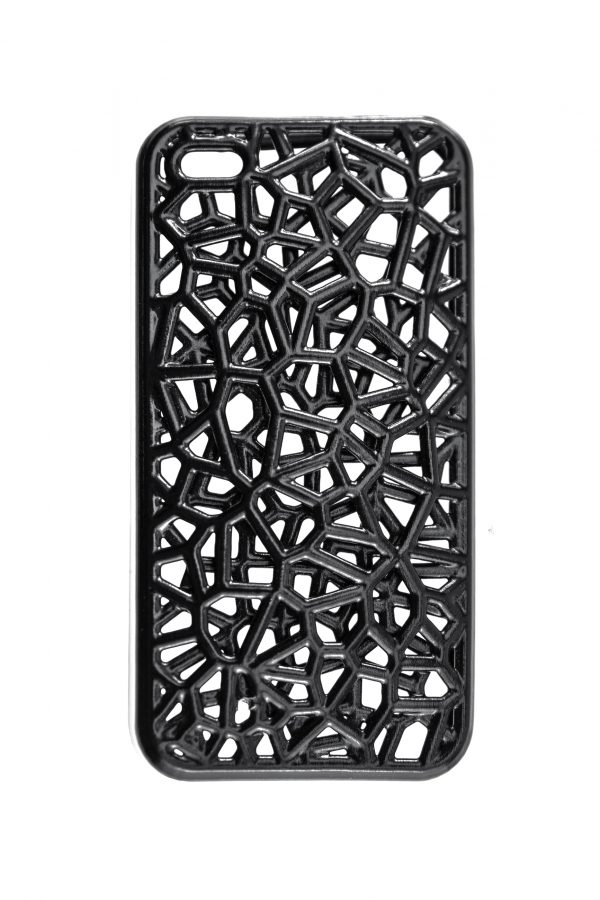 LuxYours
Your service partner for chemical smoothing of Additive Manufacturing plastic parts.
/
LuxYours finishes Laser-Sintering, MultiJetFusion, Binder Jetting, High Speed Sintering or FDM parts at record speed. We generate a sealed, stable and shining surface on your parts, by liquifying the base material. No additional substrate is applied.
Additively produced parts often feature surfaces, which are not suited for end products. Untreated surfaces get dirty very fast and are hardly to clean, loose randomly particles and get easily scratched off. This leads to e.g. loss of colour intensity for dye painted parts. State of the art surface finish today is vibratory grinding, shot peening or laquering. Using vibratory grinding or shot peening the surfaces do not get glassy – laquering is timely adding a substate, which potentially can peel of.
Producing a glassy and durable surface without substrate application was up to now not possible. LuxYours offers, as probably the first company worldwide, the chemical smoothing as a service for your additive Manufacturing plastic parts.
We smoothen parts made from PA6 – PA11 – PA12 – TPU – PEBA – PLA – PET – PMMA.
We call our chemical smoothing process the Lux-process. Our process liquifies the outer layer of the plastic parts and allows it to arrange newly, so that it features afterwards a shiny surface. Depending on duration an repetitions of the treatment additionally also a macroscopic smoothing of the surface texture is possible. The stronger the treatment, the stronger also the herewith related loss of detailed features at the part.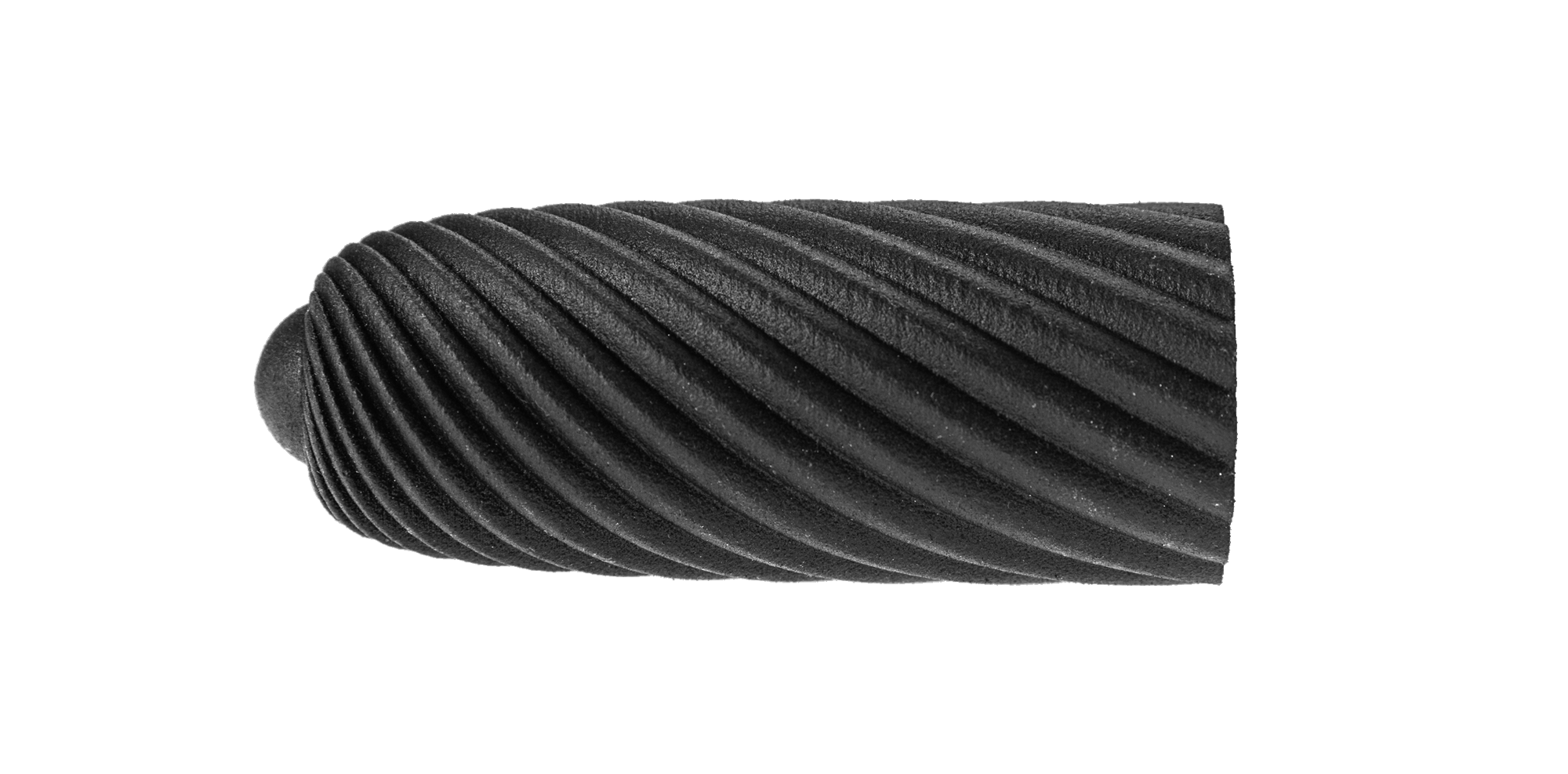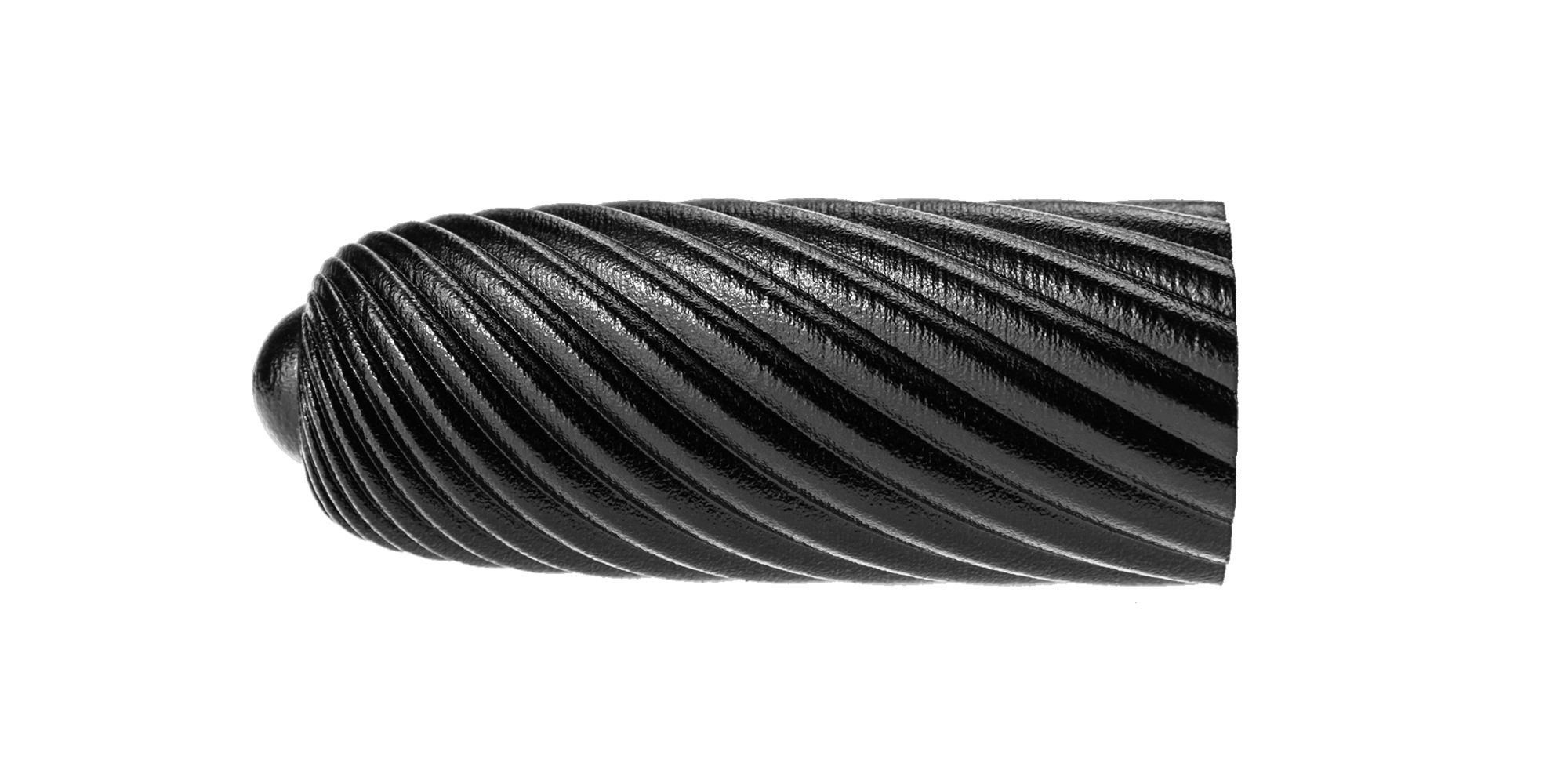 ← SLIDE →
OUR LUX
SMOOTHING-SERVICE
We smoothen your parts for you.
Send us inquiries for your parts to be smoothed, and we will gladly advise you
on the ideal way to smooth them chemically.
Send us your parts with the information about the smoothing you want for your part. Internal and/or external smoothing, strong or soft, matting, coloring - our range of services offers a wide variety of possibilities to finish your parts according to your wishes. Depending on the material and the geometry of your parts, various precautions can be taken to achieve an ideal result while at the same time being economical.
Or you already know our tips and tricks and determine the expected costs yourself using our price list./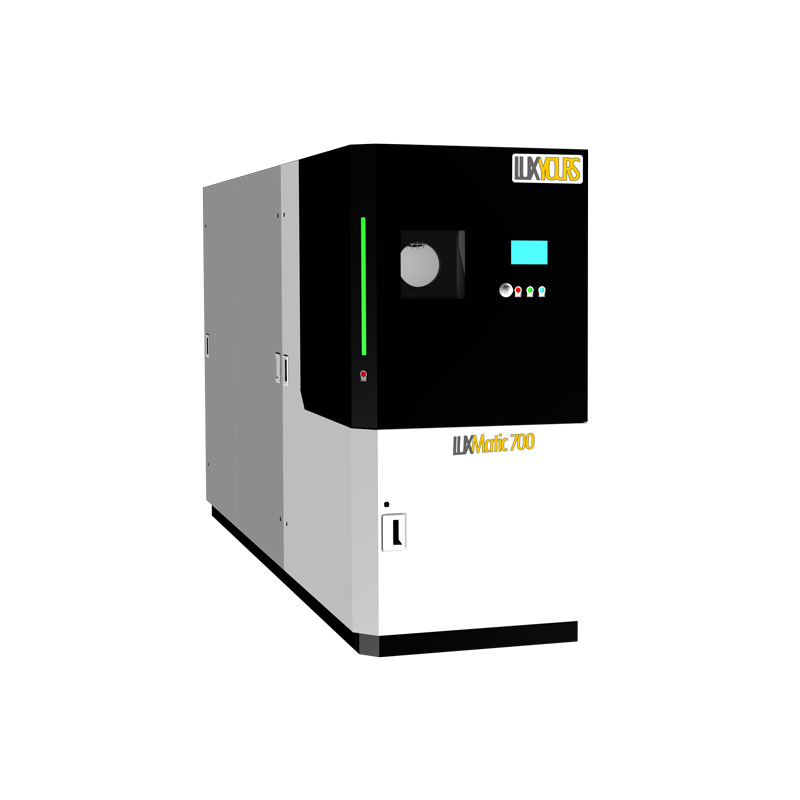 The LUXMatic 700 is a unique machine that enables our iterative flux smoothing (IFS) process./
LuxYours' chemical surface smoothing for polyamides and many TPU grades has been tested and found compliant with EU 10/2011. LuxYours uses the proprietary solvent LuxFlux
The LUXMatic-TeAMs concept Come and visit us in hall 12.1 booth G38
Orders for the 2nd machine lot LUXMatic 700 will be possible until mid September 2020.  /// In recent weeks, our LUXMatic 700 has demonstrated in
LuxYours wins the Technology Innovator Award  /// Corporate Vision Magazine has selected LuxYours as "Leading Specialist 2020" in the category "Additive Manufacturing Surface Smoothing".