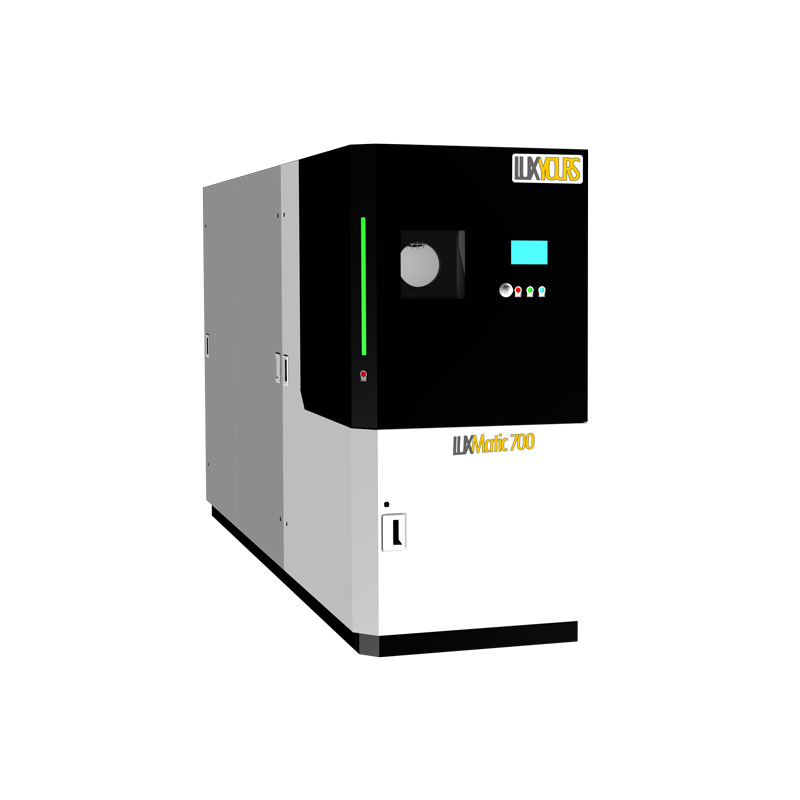 The LUXMatic 700 is a unique machine, which provides our proprietary Iterative Flux Smoothing (IFS) process. The IFS allows to smoothen also the most filigree parts and at the same time best brilliance of the gained results. The IFS helps to aviod ugly material displacing drops and allows for forced flow though internal channels or assured smoothing of cavities.
The LUXMatic 700 consumes acid to create a controlled chemical vapor, which (after multiple utilizations) gets neutralized with a base to biodegradable salt and water, which can get disposed of down the drain.
Coming with an industrial controller the LUXMatic 700 is easy to operate and a safe production machine for smoothing big parts and big quantities with best results.
Impression of LUXMatic 700 - Presentation from the fair formnext 2019:
/